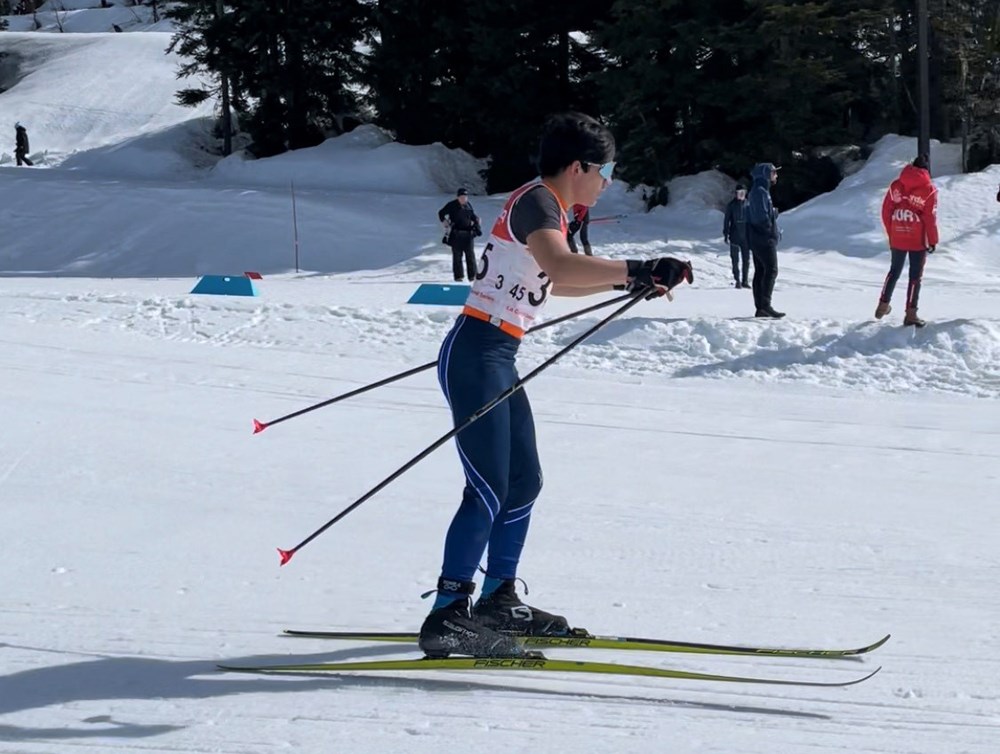 West Van's Lucas Gitt Wins National Cross-Country Title
West Vancouver's Lucas Gitt can qualify as a national champion after taking first place overall for his age group at the Canadian Cross-Country Skiing Championships March 20-27 at Whistler Olympic Park.
The Hollyburn Cross-Country Ski Club member won the cumulative title for the boys age group born in 2007 at the championships. Gitt finished first in his age group in the short course freestyle and short course classic races and placed second in the long distance race.
"My experience at nationals has been amazing," the Sentinel high school 9th ​​grader told the North Shore News. "I wasn't sure what to expect, but it was very memorable. The weather and conditions could have been better, but that's part of the sport.
Gitt credited his parents and head coach Jake Weaver for helping him get there, adding that he will be aiming for a provincial team position, and potentially the national team in the near future.
"I would love to travel to Europe to race and compete in World Cup events," he said. "Who knows, maybe with enough hard work and dedication, I'll see myself in the Olympics one day."
Elsewhere at the championships, Aidan Hay of North Vancouver just missed out on the podium in the boys' 2004 age group, finishing fourth overall.
Team Hollyburn, based in the Nordic ski resort of Cypress Mountain, finished ninth out of 35 teams in the combined total.
The event was hosted by the newly formed Black Tusk Nordic Events Society, chaired by Norm Laube of North Vancouver.
"The 10 days of competition was the biggest international ski event in Whistler since the 2010 Winter Olympics," Laube said in a statement. "These events have been crucial for our preparation for the organization of the 2023 FIS Nordic Junior and U23 World Ski Championships, which will take place from January 27 to February 27. 5, 2023, at Whistler Olympic Park, and will feature 500 of the best athletes aged 16-23 from 40 countries.