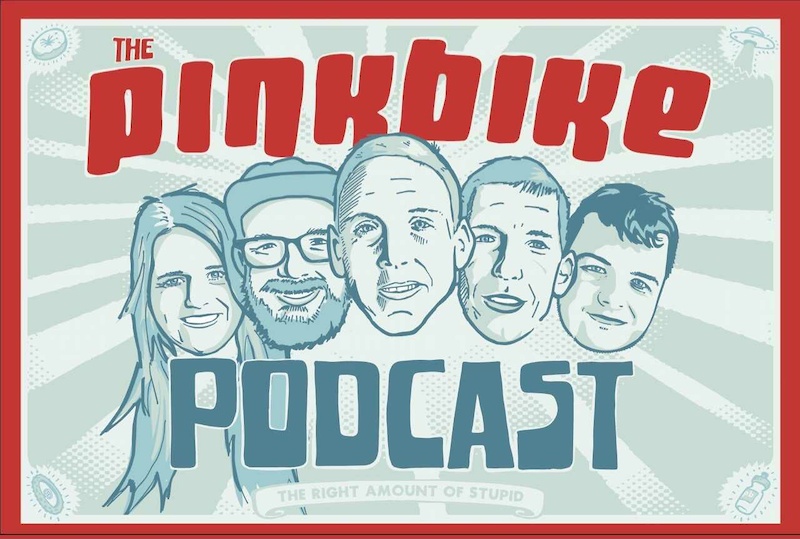 The Pinkbike Podcast: Episode 118 – Music and Mountain Biking
I show my age here, but one group in particular will always be associated with mtn. ride a bike for me.
In the early 90s, my pre-driving age (or maybe just not having a car. Honestly, I can't remember.) Myself and my younger brother were catching a mountain ride with the mechanics of our LBS for our very first ride on the first local singletrack (Santa Ana River Trail, in the San Bernardino Mountains). Before this we had only hiked foothills, ridges and local fire roads, so this was our first real "mountain" hike. There were two different drivers, and one of them had a Jeep. I called dibs on the Jeep and when we got to the trailhead my brother got out of the truck and said, "You should have rode with Leonard."
Shortly after, my mind was blown by the winding, flowing, and at times super exposed singletrack (don't even really think about it now, but the tight exposed sections really made an impression for the first time). Unlike anything I've ridden before in the lower foothills.
Coming back down the hill, it was my turn to get in the truck, and I'm in epic afterglow mode when Leonard pops up in a tape (remember that?) and my mind was blown for the second time that day- there, as Primus, Sailing the Seas of Cheese roared through the speakers. I was into punk, metal and a bit of industrial at the time, but Primus was a whole different beast, borrowing elements from all of the above for their own unique sound. It probably could have been just about anything new at that age and in that mindset, and it would have made an impression, but it just so happened to be Primus, who is now etched indelibly into my memory as "mountain bike music".