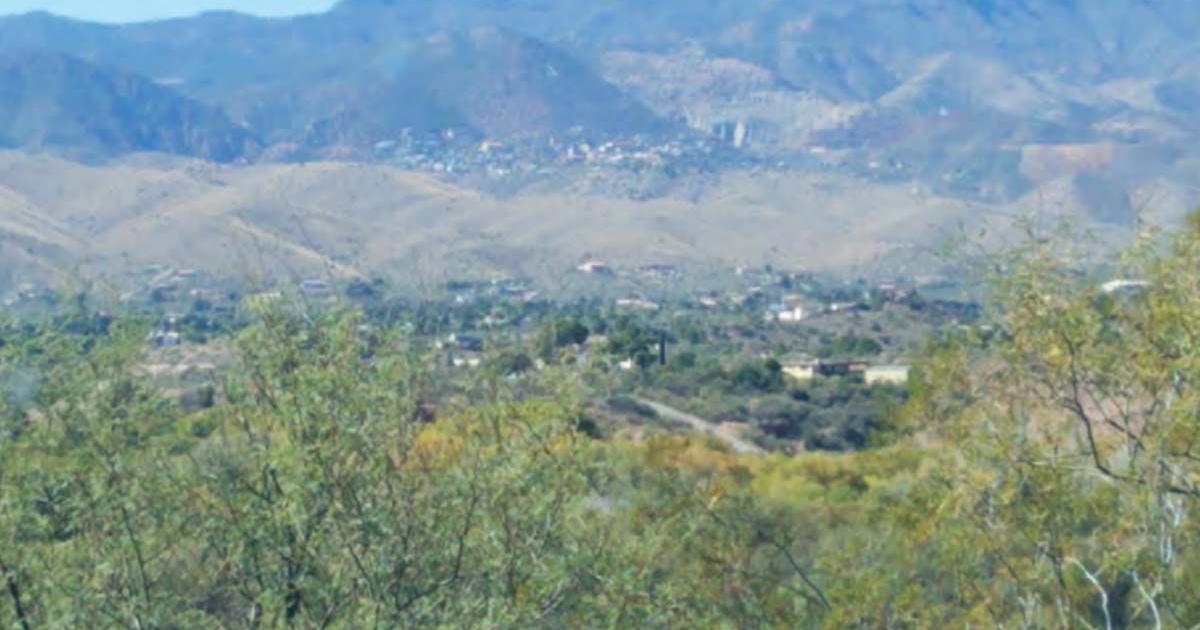 The Great Adventures of Kuma: Dead Horse Ranch State Park in Cottonwood is a hiking gem | Online features
I Hope you had a good Thanksgiving. Did you swallow till you wobbled? No comment from me. What could be better than turkey? Find a great new place to hike! Yes, my family and I have discovered another little gem which is not too far away.
Dead Horse Ranch State Park
(azstateparks.com/dead-horse) is located in Cottonwood, about an hour north of us. If you live in other parts of the city, you might need to add about half an hour. It is a straight line on I-17 North to the Cottonwood exit on the 260 West to the town of Cottonwood.
Stay on the 260 to the 10th and turn right. You will follow signs for Dead Horse Ranch State Park, then take another right onto Dead Horse Ranch Road. At the entrance to the park, guests will have to pay $ 7 per vehicle. Dogs are allowed on a leash and there is a toilet for humans.
It's actually a park, so there are lots of human restrooms, picnic tables, fishing and camping spots. The park is near the Verde Valley river, so it has water. I could smell it as soon as we arrived!
Make sure you take a map, as there are plenty of options for activities. We chose the Lagoon Lake Trail Loop which circles most of the lagoons for a total of 3 km. It is flat and very picturesque.
Visiting this time of year is perfect, as the temperatures are cooler. However, there are tons of tall cottonwood trees so you will have shade even in the hot summer months. I'd watch out for snakes then, because of all the swamps.
We walked alongside lots of tall grass and enjoyed the fall colors along the lagoons. We met some nice humans and other dogs, and quite a few people were catching it. Apparently, they just supplied the lagoons. Check the schedule online to plan accordingly if you want to fish.
We found the story of how the park got its name interesting. As we walked, Mom shared with us how a family from Minnesota visited Arizona in 1940 looking to relocate. Much like my parents, they gave each place unique names they visited so that they could remember them later.
Arriving at a ranch, the Irey family saw a dead horse along the road. At the end of their visit, the parents asked the kids which ranch they wanted, and they said, "The one with the dead horse. The name stuck, and when the land was acquired by Arizona State Parks in 1973, the family insisted that the name stay. Here! I kept one eye open but saw no dead horses.
I loved all the water though! Part of it was full of seaweed, so mom wouldn't let me swim in it. We found where the River Verde feeds, and it was cool. Ah! I like to swim.
After our 3 mile loop we found a covered picnic table and had lunch. We enjoyed the view of Jerome and Mingus Mountain, where I have been. The tranquility is what really impressed us about the park.
Although it is very close to the town of Cottonwood, it feels like the middle of nowhere. I suspect we're not the only ones who haven't heard of this park, so it has remained a local place.
Please find out for yourselves – don't all go at the same time. Dad forgot about the hammocks, and this would have been a great place to take a nap. I found myself dozing off and then slept all the way home. Oh, the life I lead.
Countdown until Santa Paws arrives. May it bring you lots of delicacies!
Merry Christmas.
My mom, Lorraine Bossé-Smith, is kind enough to help me share my Great Adventures, big and small. She is a motivational speaker, business trainer, executive recruiter, business consultant, coach, fitness expert and author of nine published books. Most importantly, she is the best mom female dog ever. Enjoy our blog at bit.ly/kuma0901, @kumathedog on Facebook or @kumaitothedog on Instagram.