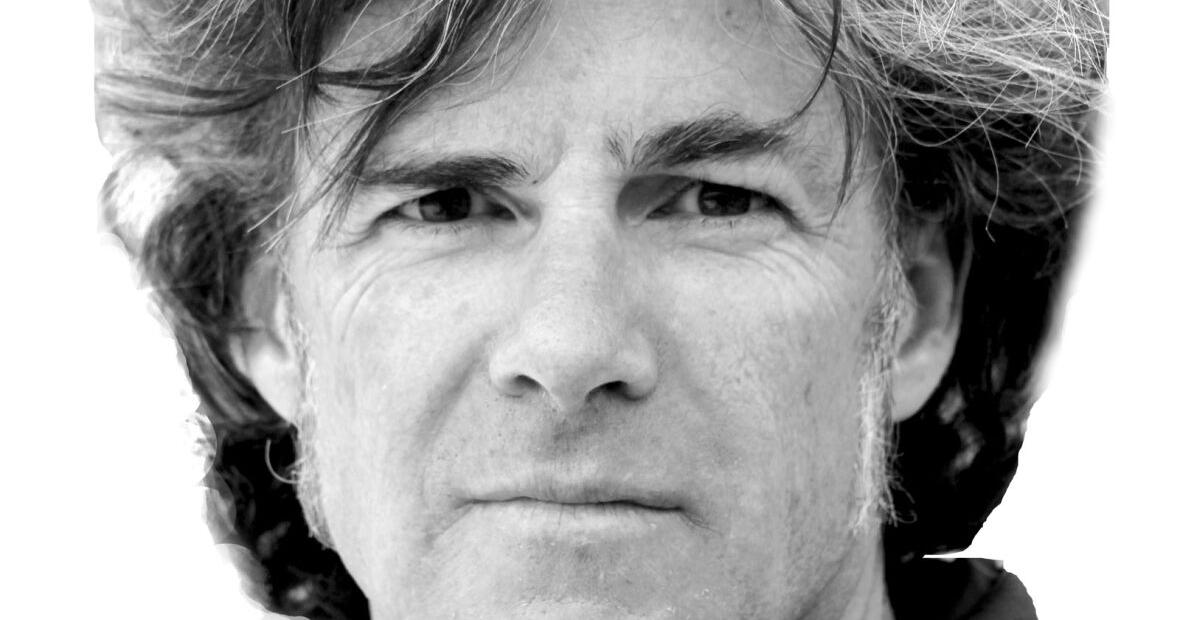 Semple: The spirit of skiing is alive and well in Aspen | Opinion
Sorry, but nothing in Aspen impresses me anymore. It's embarrassing to admit and even harder to write. After growing up here and witnessing all the inevitable change slowly sweeping through the valley like the remorseless minute hand of a clock, I feel hopelessly jaded, beaten, numb and bewildered by the process of it all.
Whether it's the insane price of a house in my old neighborhood, the exorbitant cost of a tomahawk rib eye, the endless traffic of commuters, the number of bowl laps a ski mountaineer with equipment ultralight and a vest loaded with goos can do in a day or how fast someone wearing a spandex suit can run on Aspen Mountain, I'm not easily impressed these days.
That creeping unease abruptly changed last week when something skidded off my high-speed radar, leaving a giant snow plume. Resident of the Skier's Chalet, JF Bruegger has accomplished an intriguing feat. He skied a total of 38 laps on the 1A lift. Think about it. From bell to buzzer, only mogul ski runs – no snow groomers – on 1A, in one day. I've written many times about 1A, how it's analogous to "Fight Club", and that the secret to skiing in the area is to stay at 1A and not get sucked into following people up Ruthie lift or gondola. JF put the notion of what's really possible on an old-school, fixed-handle, slow-speed elevator to the test.
But he didn't stop there. A week later, Bruegger and his wingman, the savage Willy Volckhausen, cleverly identified the Sam's Knob quad at Snowmass as the lift out of the four mountains with the fastest rate of climb in feet per minute, and both finished 68 thigh-burning rounds in one day. This feat to me is even more impressive, as it has sent shockwaves through the uncompromising, somewhat narrow-minded and self-limiting "Ajax only" ski community, for whom the very concept of Snowmass skiing is not only inexpressible, but totally unfathomable. . For the gory details, head to his @skineon Instagram account.
Unsurprisingly, the feat instantly spurred copycat achievement; two kids from the local Aspen high school rode and did 40 laps 1A days later. It confirms and reaffirms for me something that I have always known. The spirit of skiing is alive and well in Aspen. I met JF the other day at 1A of all places – it was like skiing with a celebrity. At the bottom of the gondola, I saw another local icon, Prentiss Boyd Billings, who mentioned a "ski marathon" idea he came up with, and skied some 66 odd laps on the old FIS center pole Lift 6 in a day, there are many moons.
The recent exploits accomplished by JF and Willie – everyone talks about it in town – reminded me of a similar event that I organized with the Marolt brothers in March 1996, called the "Black Diamond Challenge". Keep in mind this was kind of pre-internet and no one really had a cell phone. The only tracking device in existence was an Avocet wrist-worn altimeter that all the cool guys had. The goal was to tackle the daunting task of skiing every black diamond run on Aspen Mountain in one day. Was it even possible?
The accountants called me and invited me to participate in the event they had concocted, and I gladly accepted. The Friday before the case, I nervously walked up the stairs from the alleyway to their offices above the old Sabatini ski shop, and Steve handed me an Excel copy of the list of runs to ski, in which order, served by specific ski lifts. For the Marolts, skiing is numbers. Our day lasted about seven hours with about 46,000 feet of elevation gain. In contrast, JF's Feat 1A lasted about seven hours with 55,000 feet of elevation.
Surprisingly we only needed the gondola four times on this grueling day and mostly used chair lifts. I showed up with a City Market plastic bag full of Gatorade, beef jerky, and PowerBars and hesitantly left it at the gondola building, never to see my rations again until that afternoon.
The day was brutal. I bonked, then bonked again. The three Marolt brothers took off with lightning speed that took me by surprise. By the end of the day, we had lost a few competitors. The only ones left were them, me and one other person. At the foot of the corkscrew, they set off for a final gondola ride. "To hell with that! I said and went straight home. I remember drinking glass after glass of water at the sushi bar in front of Osada at Takah Sushi that night. The next morning I was literally sick with a fever and couldn't even ski.
When I heard about JF's accomplishment, the first thing I did was call Roger Marolt and ask him to email me the Black Diamond Challenge list. Some of the trails I remember – like skiing Christmas Tree, the traverse to Keith Glen, then up the top of Ridge of Bell to get to the shoulder…or skiing Silver Queen then up Goat Road to get to the shoulder. make it to the top of the Super 8 Gulley. I could barely keep the Marolt brothers in my sights on this unusual climb. The rest I conveniently blacked out. These guys aren't known for waiting on people.
Keep in mind this was kind of pre-internet and no one really had a cell phone. So imagine this: we hosted this event on a busy Saturday in March. It was dangerous to ski so fast all day, and we didn't make any friends doing it. A stunt like that is a great way to get hurt and also get a good chew from a ski patrol. I even had to pee on the Bell chair at one point.
There was a dialogue recently within the ski community about former skiers dying or croaking in their sleep and no one even noticed until the sheriff did a review health. Bullshit, I say! Don't insult us. The ski bum has adapted, morphed, changed shape, evolved into a more functional beast out of necessity, in order to survive an ever-changing landscape of skyrocketing rents and super-gentrification.
Ski enthusiasts are always there. Just take a closer look. What you will find is that the spirit of skiing is alive and opening doors in Aspen.
Contact Lorenzo at [email protected] or via instagram.com/lorenzosemple3/.