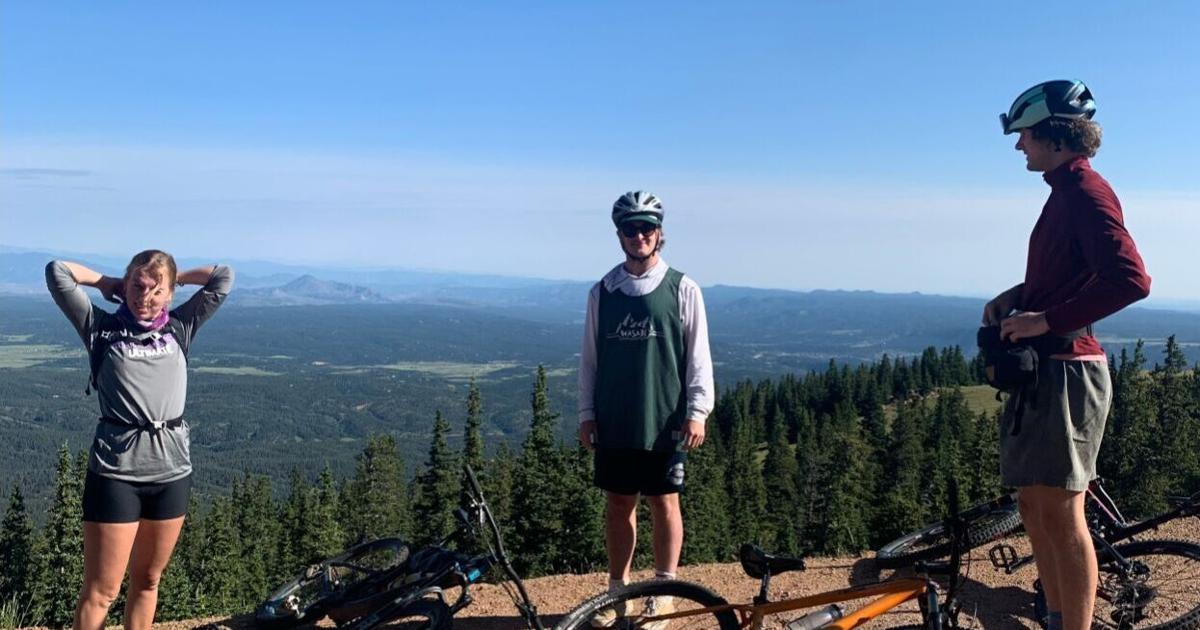 Pikes Peak Plummet proves a memorable mountain biking descent on the American mountain | Outside
If the world was nearly flat, if the tallest mountain on the planet was about 30 feet in elevation, there would be a guy named Brody with a camera strapped to his chest ready to swoop down on a bike. The YouTube video would be titled in all caps, punctuated with two to six exclamation points, and shot in 4K.
Pikes Peak is a mountain monster: that of America. From its summit of 14,115 feet, it has well over 30 feet of vertical drop.
About 7,000 feet of elevation comes with a series of trails that some call the Pikes Peak Plummet. A popular mountain biking route, it involves around 1,000 feet of elevation gain over approximately 26 miles. Different platforms report varying stats, hence the wishy-washy rhetoric, but the numbers are impressive enough that many Brodys and the like have gone out of their way to knock it down.
Online previews advertise the Plummet as "epic", "expert" and "a real adventure". I wanted to ride it because it was there.
To put it simply, it's me. I'm Brody, minus the camera.
Biking down Pikes Peak is a half-baked wish I've had since freshman year at Colorado College, when I knew absolutely nothing. Hailing from New Hampshire, that blessed state of Granite, our mountains are slightly gentler than those here. You have the 14ers; we have 4,000 feet.
To be clear, biking up Pikes Peak is far more impressive then, perhaps, descending. I considered doing this. I thought about it for a long time. I did the math, calculating the bagel I eat each morning, dividing that by the early morning time I go to bed each night, and finding that the numbers weren't in my favor.
Downstairs, I've decided. Enough for a story, but not enough to earn respect. It's my sweet spot.
As for my destiny Pikes Peak Plummet, misguided plans have cropped up year after year, only to be shattered by snow or ice or a truly deadly hangover. Finally, this summer, after several cancellations and character rotation — Ruby had a last-minute business trip, Will got hit with tequila — a ragtag crew hit the road at 7:30 a.m. on July 31.
There are two routes mountain bikers typically use to descend Pikes Peak. One is the Plummet, the other is Barr Trail. We opted for the Plummet for three reasons. Henry, the best rider in our group, had ridden him, which was comforting. Additionally, the Plummet route overlaps Barr Trail for less than half a mile, which means less disruption to hiking activity. Finally, I thought I should write about the most popular route up the mountain, not the second.
The Plummet course is made up of nine blue and black runs. The surface is mostly granite gravel, especially along the high elevation sections, which can make riding difficult, especially if you stray from the narrow strip of well-groomed trail.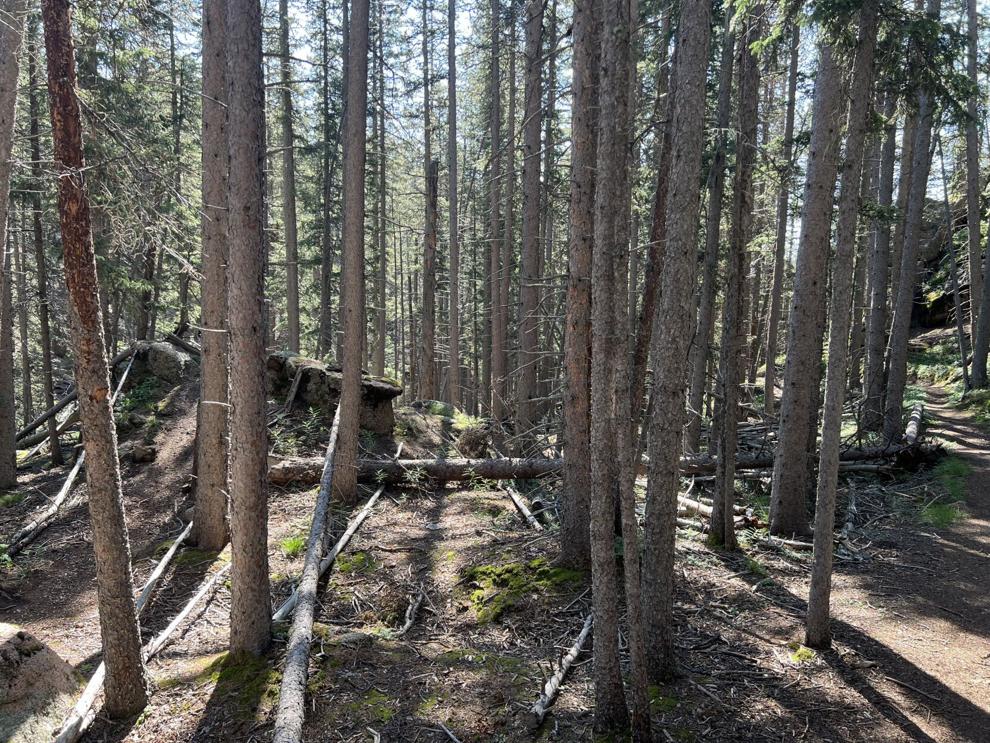 Our trio stopped at Elk Park, which turned out to be my favorite section of the course. Several steep and technical sections in the forest interact beautifully with low slope and open crossings. Nearly 2,000 feet of descent over 5 miles makes for some great early morning rides.
The order went like this: Henry, wearing his jorts over his bike shorts, didn't sweat for the duration of the ride. I followed him, trailing in his wake, my whole ponytail soaked. Gordon, using borrowed gear from tip to tail, stoically brought up the rear.
A note about me as a biker: I've been doing it since I was 10. My parents bought me my precious Rocky Mountain Thunderbolt when I was entering eighth grade. "This," they said, "is the last bike you'll ever have at our expense." That was eight years ago now, maybe nine, and she has been deeply faithful. Two broken derailleurs and a host of miscellaneous repairs later, she's still kicking.
I don't believe in swimsuits or coordinated outfits. It took me a long time to get behind the gloves, a little longer to adopt the CamelBaks. I wear bike shoes with tape and drool on the descents, like a dog with its head out the car window. I'm a good biker, not a great one, and I'm not good at it.
This visual established, our trio had a great time on the Plummet; I went through a few sections, Henry maybe one, Gordon a few others. Blood was shed, but in limited and manageable quantities.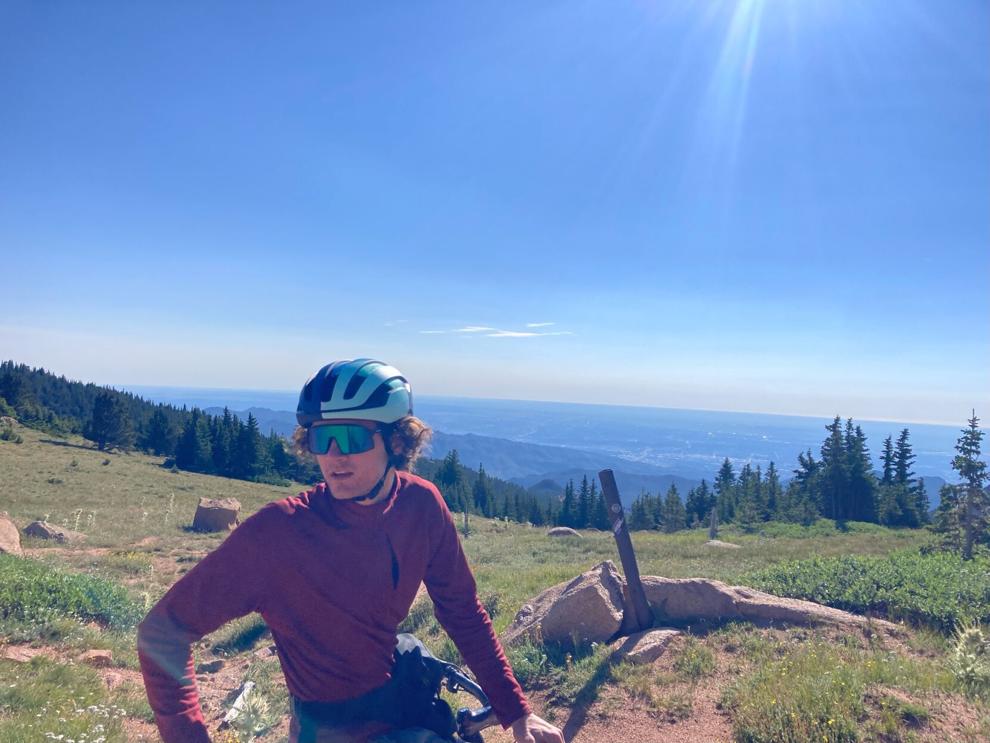 We politely bypassed the hikers for the short stretch we shared on the Barr Trail and hooked right onto the Moraine Lake Trail, which I like to call "The Uphill". About 1000 feet of elevation gain over 4 miles is a small price to pay for over 20 miles of descent, but it still made me sweat bullets.
New Jones Park, Kineo Trail and Buckhorn, in particular, form the most flowing sections of the Plummet. There is fun technical climbing and switchbacks on New Jones and Buckhorn. Captain Jacks to The Chutes is a classic, fun and reliable route.
We ended up biking home, down Gold Camp Road and through downtown, finally stopping at a 7-Eleven for Gatorade sandwiches and ice cream.
I was struck, sitting ragged on my porch after the ride, by the surprising accessibility of the Plummet. Gordon, Henry and I have all the mountain biking experience, but we all came out happy on the other side of this ride.
Certainly, this road is not to be taken lightly. All three of us were flattened out after three or four hours of intensive riding. And, of course, experience correlates with time in the saddle – less means more cycling over awkward sections – but as a general rule, and with the right gear, the Plummet is doable for a wider range of conditions. cyclists than I expected.