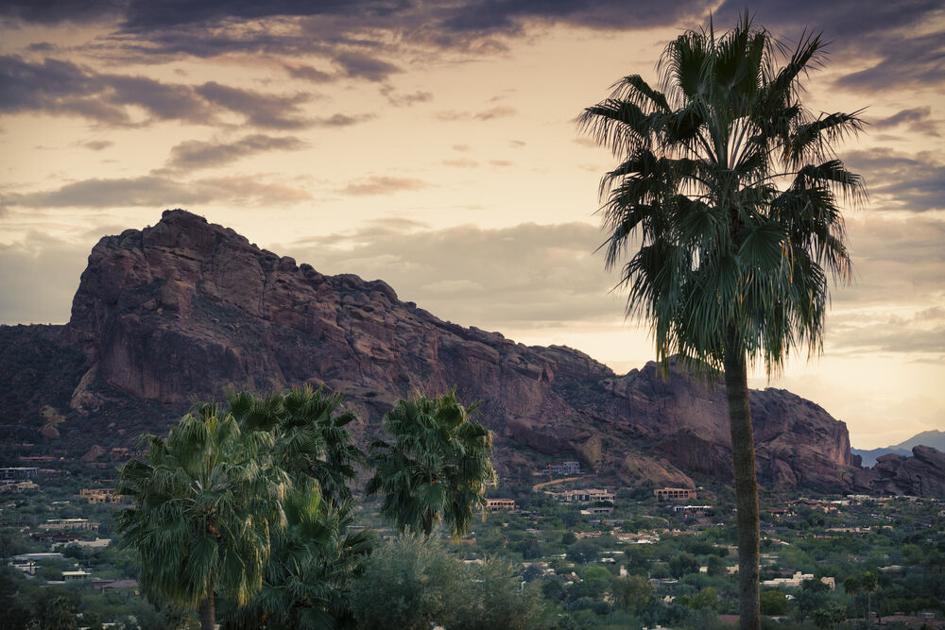 Phoenix to Close Popular Hiking Trails When Temperatures Rise | Arizona
(The Central Square) – Hikers hoping to access some of the valley's most popular trails will be turned away once temperatures start to rise next spring.
The City of Phoenix voted to ban people from hiking the Echo Canyon and Cholla trails on Camelback Mountain and all trails bordering Piestewa Peak in the Phoenix Mountain Preserve on days the National Weather Service issues an excessive heat warning.
The Phoenix Parks and Recreation Board voted on the issue Thursday. It took effect immediately.
The city voted to close some trails in July amid the summer heat. The pilot program saw the aforementioned trails closed from 11 a.m. to 5 p.m. on days a warning was in effect.
The change will likely close these trails for days running from May to mid-September on an annual basis.
The city said during times when trail access is limited, parking lot doors will be closed and signage will be posted. Parks and Recreation will be responsible for communicating closures. City park rangers will be near trailheads to enforce closures.
The city is spending an inordinate amount of taxpayer money saving backpackers who underestimate Arizona's dry heat and need to be rescued from both places.
Twelve firefighters suffered from heat-related issues last summer after performing three consecutive rescues on the two mountains. The city said two of them had been hospitalized with acute kidney failure due to dehydration and exhaustion.
While these are the most popular trails in the area, Parks and Recreation said 215 miles of trails will still be available.