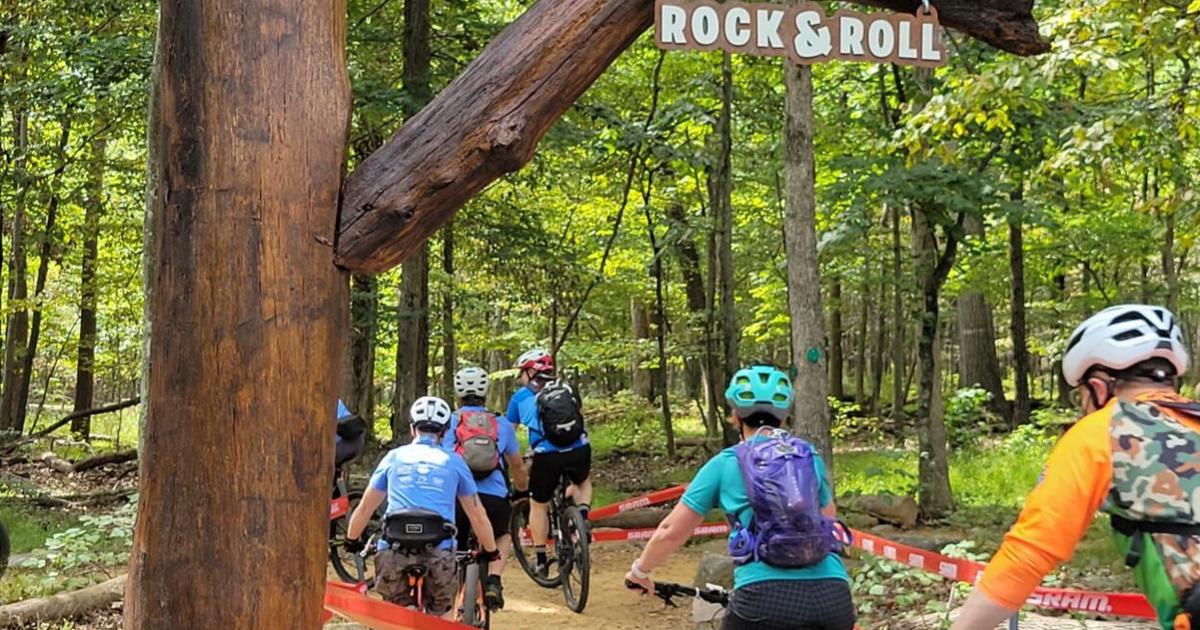 Major Growth Coming to Morgan County with Mountain Bike Trails | Journal-news
BERKELEY SPRINGS — Tourism is an important part of Morgan County's local economy.
A year after the completion of $25 million in renovations at the Cacapon Resort State Park lodge, the park has received $2.8 million to improve its mountain biking infrastructure, which will be a big help in tourism.
Money from the American Rescue Plan Act will go toward completing the bike path system at Cacapon State Park.
According to the US Department of Commerce, the funding will be used specifically for the design and construction of trails and the development of cycling facilities.
Lyn Goodwin, executive director of the Morgan County Economic Development Authority, said the grant funding, which also includes $700,000 in local funds, will be used to design and build an additional 35 miles of mountain bike trails at Cacapon Resort. State Park.
"The new trails will include a variety of design features and difficulty levels that will appeal to a diverse group of mountain bikers. With these additional bike trails, Cacapon Resort State Park plans to become an International Mountain Bike Association (IMBA) riding center, establishing the park as the premier mountain biking designation in the mid-Atlantic region. said Goodwin.
She added that while some parts of Morgan County lack some of the infrastructure that helps attract other types of economic development, such as manufacturing, warehousing and distribution, projects like this showcase assets. of Morgan County and strengthen the local economy.
"The Mountain Bike Trails Project will make Morgan County and the Eastern Panhandle more attractive to visitors, support jobs and bring additional tourism dollars to Morgan County and West Virginia," said Goodwin.
David Deamer of Region 9 Eastern Panhandle Regional Planning and Development Council is the project manager who wrote the grant application. Before delving deeper into the trail map, he shared the background of the Cacapon State Park trails.
"In 2020, a Trail Accelerator Grant for Cacapon Resort State Park was awarded to the Cacapon Resort State Park Foundation for planning and design services," Deamer said. "The Trail Accelerator Grant is a competitive grant for communities interested in creating better places to ride. Cacapon State Park received professional trail planning and design services to kick off its trail development efforts.
He said there are currently 15 miles of trails in Cacapon State Park that are a combination of walking/hiking, horseback riding, and mountain biking trails.
"In an effort to become an International Mountain Biking Association (IMBA) hiking center, there have been an additional 35 miles of cycle paths proposed to be constructed. The proposed trail types will include single-track, shared-use upgrades, bike-only gravity sections, flow zones, and skill zones," he added.
Morgan County is the westernmost county in the Eastern Panhandle of West Virginia. Berkeley Springs is the closest town and is home to Cacapon State Park's sister park, Berkeley Springs State Park.
"The town is small, with less than 1,000 inhabitants. Berkeley Springs is famous for its mineral springs and strong history. Cacapon Resort State Park is a 6,000-acre, year-round destination. Due to the park's rurality and location in the shadow of a folded mountain ridge, Cacapon is frequented by both nature lovers and adventurers from across the region," Deamer said.
He said the overall goal of the project is to make Cacapon State Park a major regional mountain biking destination, provide a diversity of trail types and difficulty levels to attract cyclists of all abilities. , to introduce bicycle equipment for park visitors and community members. , provide youth-oriented cycling amenities and create an iconic trail to attract cyclists from across the state and region.
"Once the trail system is complete, the goal is to apply to become an IMBA Ride Center," Deamer said. "There are dozens of economic impact studies that have been done around the world for IMBA Ride Centers. A ride center is known to bring in $3-30 million a year in direct consumer spending.
He reported that there are currently three IMBA Ride centers within 220 miles of Cacapon State Park.
"The Cacapon MBT will be a new attraction for the region and is expected to attract riders not only from the local region, but also from the South Atlantic region including Pennsylvania and New Jersey and south to Florida," did he declare.
Deamer referenced a study the WVU Extension Office conducted on the economic impact in 2019 on another trail system in West Virginia and the impact of the mountain biking industry on rural tourism.
"Trail networks are known to leverage the natural assets of communities to increase health benefits for local users and increase tourism and economic growth. According to the IMBA, there are 50 million mountain bikers in the United States. In the WVU economic impact analysis, reference is made to an additional study which shows that mountain bikers take an average of two vacations per year, particularly for mountain biking, and the average distance traveled from home was 566 miles," he referred to the study.
With all aspects considered, the Cacapon State Park mountain bike trail system is expected to have an ongoing annual impact of $5,534,097 on the regional economy, he explained.
The next steps, according to Deamer, are complex but exciting.
"Due to the complexity of trail design and construction, this project is expected to take a few years to complete the entire trail network. Building mountain bikes has been mostly seasonal, organized work with a phased approach," he said. "This project is intended to have a multi-state and national focus based on the strategic location of Cacapon State Park, the overall size of the mountain bike trail network, and the proven economic impact of mountain biking trails. Mountain."
He thanked everyone involved and said he was excited about this growth opportunity in Morgan County.
"Region 9 and the entire project team are extremely excited about this opportunity and look forward to seeing the impact it will have on the whole region. We would also like to thank everyone who have given their support!" said Demer.