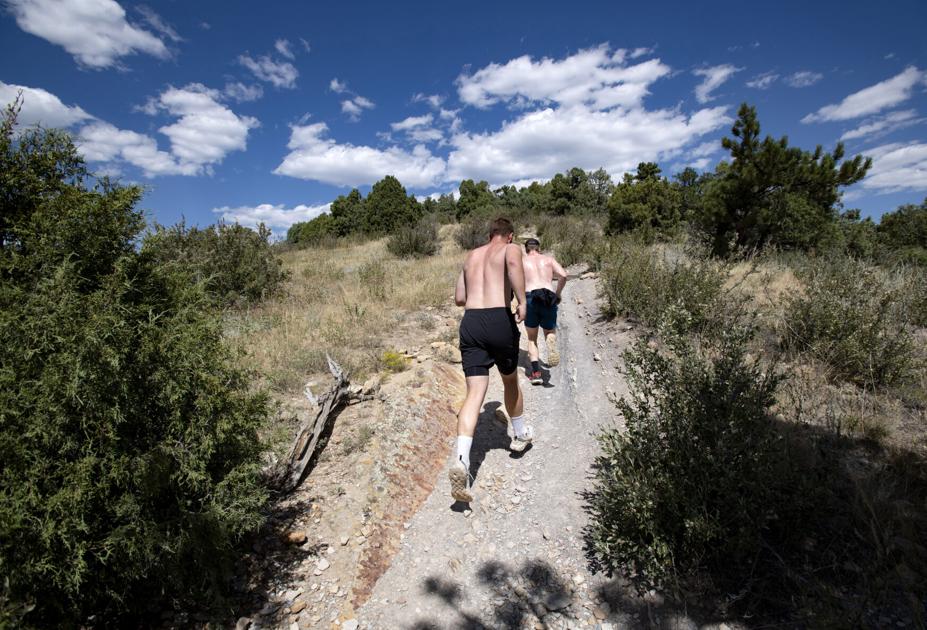 Happy Trails: A Mountain Biking Dream Ridge Near Heart of Denver | Way of life
[ad_1]
Dakota Ridge
Matthews / Winters Park has plenty to offer hikers escaping the hustle and bustle of Denver. The reserve is located between Interstate 70 and Colorado 470, bordering the green hills and red rocks of the city's most famous concert amphitheater. We previously highlighted a loop that visitors on foot will enjoy.
On the way to the emblematic trail for mountain bikers.
Dakota Ridge is a tall, rugged spine that divides the urban sprawl. Even though it sounds like a wild escape, the uproar of the freeway is constant. Bikers don't notice it as they work to navigate this rocky, slender peak, leaning back as they choose lines through messy gardens.
"Gnarly" and "spicy" are among the descriptions of Dakota Ridge's large online fan base.
Hikers can also depart from the north gate of I-70, from the clearly marked Stegosaurus parking lot. The thin trail climbs up into the sloping meadow at the southern end of the lot, meeting a map of the trails ahead. Maps are also stored here; take one to plot your way back on the well-marked trail system.
It's an abrupt start to a flashback leading to short woods. Here the single track is sandy before the wholesale takeover. Even though it is rugged and tumbled, the route is well maintained, with chutes and boulders for brush clearing before speeding up the wood rollers.
Speed ​​increases towards the Zoro Trail cutoff, which runners on the other side of the park take to start the route. From this junction it's another steep climb to an even more technical hogback, where the view of the Red Rocks Amphitheater opens up.
There is a rescue option before a biking portion, a nearly one mile downhill reward after the previous 1 1/2 mile challenge.
Logbook : 5.2 miles round trip (round trip), elevation gain of 988 feet
Difficulty: Moderate-difficult; black diamond classified trail
Getting There : From Denver, go west on Interstate 70 to exit 259 for County Road 93. From the exit, turn left (south) to 93, go under the freeway and take the first left (is) in the Stegosaurus lot.
FOR YOUR INFORMATION: Dakota Ridge primarily multi-purpose. Park open one hour before sunrise and one hour after sunset. Dogs allowed on a leash.
SETH BOSTER, THE GAZETTE
[ad_2]