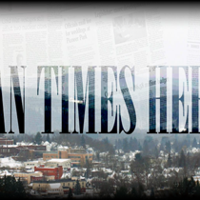 Friends rally to help Bradford man paralyzed while skiing | Archives
For the past few months, Dave Farrell has moved on with his life after a skiing accident crippled his lower body and legs.
One thing the Bradford, Pennsylvania native could use to help his lower-body circulation at his home in Aspen, Colorado is an exercise machine that simulates the motions of cross-country skiing.
To help Mr. Farrell raise $6,000 to buy the machine and pay for other medical costs, his family and friends in Bradford will run DaveÞs Road to Recovery Benefit this coming Saturday at the Derrick City Volunteer Fire Department ( Pennsylvania) on Derrick Road.
Mr. Farrell and his wife, Alissa Peckyno Farrell, plan to return to their hometown to enjoy.
The event will consist of a 10k bike race at 10:00 a.m. and a 5k run at 10:15 a.m. Registration for the races will be from 9:00 a.m. to 9:45 a.m. Both races will be completed by noon.
Other activities will include kids activities such as a dunk tank and bounce room, auctions, snacks, spaghetti dinner, music and dancing. There will also be silent, live and bucket auctions and a 50-50 draw.
The performance will end at 10 p.m.
The benefit is incorporating racing into the event, as Mr Farrell loved cycling and other outdoor sports before his injury.
"That's probably the hardest part because he was very athletic and did everything; he climbed, hiked and cycled," Mr Farrell's mother, Linda Farrell, said. ßHe wouldn't think of cycling 100 miles a day.à
Army veteran Mr. Farrell, 35, and his wife had moved to Colorado after his release. Both held municipal jobs in the city of Aspen and enjoyed skiing Aspen Mountain in their spare time. Mr Farrell was injured on January 23 when his ski slipped from under him, causing him to roll over and hit his back head-on against a tree.
The impact shattered his spinal cord, instantly paralyzing him. He has no feeling from the middle of his chest down, is in a wheelchair and will never walk again.
Karen Gleason, a friend of Mr Farrell's parents, said both families were devastated when the accident happened and wanted to help. She said the benefit is needed to help pay for the machine because Mr. Farrell's medical insurance won't cover the cost.
"I'm sure there are a lot of people out there who would love to help out," Ms Gleason said.
Mr Farrell's parents, Roger and Linda, said they also appreciated the local effort to raise funds.
"He's doing great. He was in the hospital for 114 days," Ms. Farrell said. "It took him a while to regain his strength."
Her son has returned home, where there is now an elevator and a handicapped-accessible bathroom and other conveniences.
Mr. Farrell has also been able to return to the trails near his home in his wheelchair, and he and his wife hope to learn to kayak, handcycle and scuba dive. Mr. Farrell also plans to return to work in the near future.
"He said when it happened there was no turning back," Ms Farrell said of her son. "He said, 'This is how and how my life is going to be, so make the most of it. »
For more information about the event, contact Greg Gleason at (814) 368-3686. Donations can be mailed to: DaveyÞs Road to Recovery, PO Box 10, Derrick City, Pa. 16727.