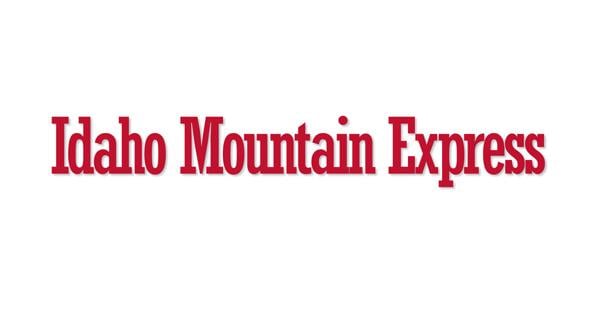 E-bike restrictions in effect on many mainstream mountain bike trails | Recreation
If you've gotten into the habit of huffing and puffing your favorite dirt road or mountain bike trail and have been passed by someone who doesn't seem to be working very hard at all, you may have been dusted by someone on an electric bike, or e-bike for short.
The secret: the on-board batteries give pedalers a boost.
Agencies in and around the Wood River Valley are regulating these ubiquitous and increasingly popular machines, keeping them off limits on many trails popular with traditional cyclists, such as Fox Creek and Lake Creek and the single-track trails around from Galena Lodge.
Other popular hiking and biking trails to the south, including the entire Croy Canyon trail system west of Hailey, are open to e-bikes.
The popular Harriman Trail north of Ketchum, which is as wide as a road, is also off-limits to e-bikes. The same goes for the Wood River Trail, a paved bike path that stretches from Ketchum to Bellevue.
These new regulations, established by the Bureau of Land Management and the U.S. Forest Service, with particular focus on the Sun Valley Resort and the Blaine County Recreation District, mark the latest in a decades-long effort to mediate potential disputes between hikers, horses, motorized vehicles. vehicles and bicycles.
E-bikes are permitted on many single-track trails in the Wood River Valley that have always been open to dirt bikes.
"The history of motorcycle use here goes back further than mountain bikes, so we have many miles of motorized trails for e-bikes," said Jeff Wolter, a Backwoods employee in Ketchum.
The BLM areas, located primarily in the South Valley, offer more e-bike options than the North, which is primarily administered by the Forest Service. BCRD's new 13.5-mile Quigley Loop Trail in Hailey is open to e-bikes, for example.
Further north in Sawtooth Valley, a popular trail accessible to e-bikes is the Fisher-Williams Loop.
The Wood River Trails Coalition, BLM, and Forest Service share notes on trail regulations and trail conditions throughout the summer and have compiled a website that combines them.
Sarah Gress, executive director of the Wood River Trails Coalition, said current e-bike regulations appear to have less to do with the impact of these machines on trails and more to do with philosophical ideas regarding trail use. .
"Some people are concerned about the speed of e-bikes, but that also goes a lot to the wilderness ethos, whether or not people using e-bikes should have such easy access to the backcountry," said said Gress.
The Wilderness Act prohibits motorized vehicles of any kind in federally designated wilderness areas. But Gress said the anti-e-bike sentiment sometimes reverberates more generally in less restricted areas.
"It could come down to the fear of losing human-powered backcountry experiences," she said.
Gress, who uses an e-bike in her trail work with work crews, said e-bikes cause people to "reimagine" the importance of those really long rides in the woods and mountains.
"And they allow older people to extend their mountain biking careers," she said. "They also allow people with physical disabilities to access the outdoors in ways they otherwise couldn't."
In general, the further north you go in the Wood River Valley, the more likely you are to find restrictions for e-bikes on single track trails. Go deeper into designated wilderness areas and you'll find some areas off-limits even to horses, leaving you with one last transportation option: your feet.