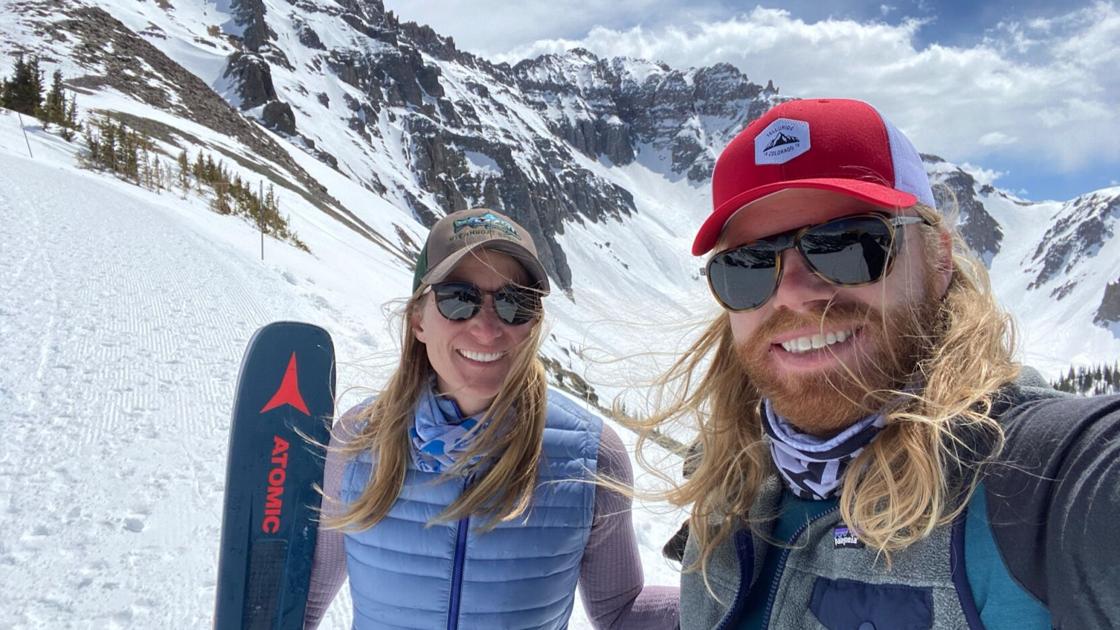 Best of Colorado Skiing, from Couple Who Hiked 33 Mountains and Hills Last Season | Way of life
[ad_1]
Last winter, at the height of the pandemic, Jenn Ridder and James Owens suffered from a case of cabin fever.
"We just had to get out of the house," says Ridder.
The couple went top-level skiing through their back door in Steamboat Springs. But that did not satisfy. In addition to cabin fever, they were infected with the urge to travel.
And so they set a course for what they determined to be Colorado's 33 ski areas. They ticked them off between January and April.
"We both grew up skiing in the mountains (Interstate 70)," says Owens, "and there is so much more to ski in this state than these few mountains. … It became a really interesting way to explore a state we grew up in and thought we knew very well.
They learned a lot more.
To perhaps inform your next trip, we asked for the couple's take out.
Small preferred ski area
We found such joy in these small (municipal) hills. Cranor Hill (in Gunnison), there is a Poma elevator. And then Chapman Hill has a tow rope. It's in Durango. – Rider
In this same category is that of Ouray, Lee's Ski Hill. It's like something you could sled down, but there is a tow rope. I guess it costs $ 5, but we couldn't find anyone to give the money to. … It was as if you had just skied in the neighborhood. – Owens
Most underrated ski area
The one that surprised me the most was Powderhorn. I was skeptical of a ski resort in a ski-free town like Grand Junction, but it had some of the best glade trails we've done all year. – Rider
Preferred expert terrain
Silverton Mountain. It is the hinterland served by ski lifts. So there is an elevator that takes you to the top, but then you walk for an hour or something, and you have a guide with you. This land is so beautiful. The snow is incredible. – Owens
Preferred ski area for beginners
I am a fan of Ski Cooper. Some mountains for beginners there is an elevator and you go up and down the same and it looks miserable. At Cooper there are a few lifts and some variety. – Rider
Preferred ski area
Probably Telluride. Great skiing, great views. We love Steamboat as a city. There is world class skiing. It is not overrun with Gucci stores. It is built like a ranch town with great bars and food. But Telluride, it's just amazingly beautiful. – Owens
Favorite station
Copper Mountain. The back bowls are great. There are big and long blues like Andy's Encore. And you don't have some issues like in Vail where all the trails get mixed up and you suddenly end up with bad skiers. Everything at Copper is so well separated. – Rider
Favorite race
Highland Bowl (in Aspen Highlands). You have to walk about 30 or 40 minutes to get there from the top of the elevator, but then you get those amazing views of the Maroon Bells. – Owens
Most unique ski area
Bluebird Hinterland. It was like a moon base or a den of James Bond villains. As if you arrived at an arctic base and they were hungry for human contact. The people are so welcoming. … We are not experienced off-piste skiers at all, but it really is just a nice walk that ends with skiing. – Owens
[ad_2]