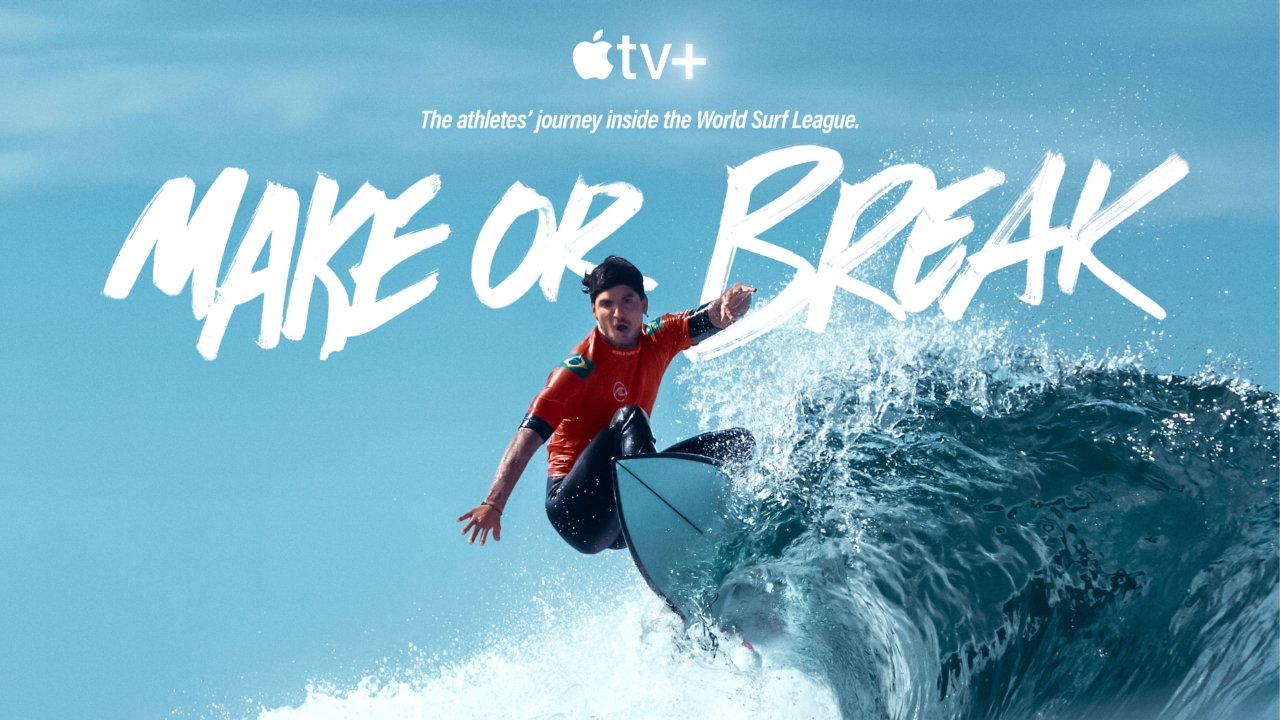 Apple TV+ releases first trailer for 'Make or Break' surf documentary series

AppleInsider is supported by its audience and is eligible to earn an Amazon Associate and Affiliate Partner commission on qualifying purchases. These affiliate partnerships do not influence our editorial content.

The first trailer for the Apple TV+ documentary series "Make or Break" features professional surfers and their journey to the World Surf League Championship Tour.
"Make or Break" is a seven-part documentary series set during the 2021 World Surfing League Championship Tour. It offers a behind-the-scenes look at the challenges of the men and women who compete on the circuit, how the competition has handled COVID, and the impact of several social issues on the sport.
There are several surfers shown in the trailer and even more in the documentary series. It was filmed in several scenic surf locations around the world.
New and early interviews with many surfers include:
Kelly Slater, 11-time world champion and 56-time career winner

Stephanie Gilmore, seven-time world champion

Gabriel Medina, triple world champion

Tyler Wright, two-time world champion

Italo Ferreira, world champion and 2019 Olympic gold medalist

2021 Olympian Tatiana Weston-Webb
Other netizens in the documentary series include Morgan Cibilic, Johanne Defay, Leonardo Fioravanti, Jeremy Flores, John John Florence, Filipe Toledo, Kanoa Igarashi, Matt McGillivray, Isabella Nichols, and Jack Robinson.
"Make or Break" premieres on Apple TV+ on April 29 and has already been renewed for a second season. Customers can subscribe for $4.99 per month or through any tier of the Apple One subscription plan.