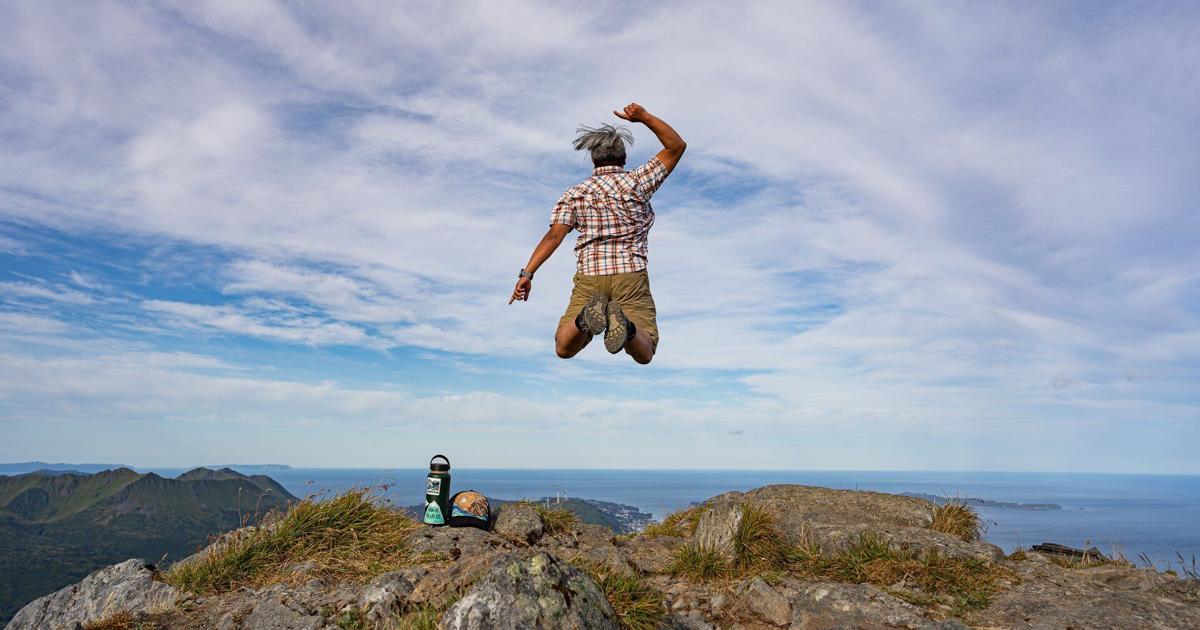 Annual hiking challenge starts next week | Local News
Jhe annual Adjust Your Altitude Hiking Challenge will begin on June 15th.
Participants have until September 5 to summit seven mountains or complete all six hikes in the Foothills division. If they do, they can be entered into a raffle for multiple prizes, including over $1,000 in cash.
The mountains people need to hike to summit are Heitman, Kashevaroff, Pyramid, Barometer, Sheraton, Monashka and North Sister, the Discover Kodiak website says.
The Foothills Division trails are Termination Point, Old Woman Mountain, Lake Gertrude, Spruce Cape, Heitman Lake, and Boy Scout Beach, according to Discover Kodiak. Participants are encouraged to take photos at various locations along the hike to prove that they have completed it, according to the challenge guidelines.
"The hiking in Kodiak is amazing, so it's really great to see people hanging out," said Aimee Williams, general manager of Discover Kodiak.
Each year the hikes change a bit, but this year there are more dramatic changes, according to Williams. This year, people also have the chance to win more than one sweepstakes entry, she said.
People who trek the Seven Summits can earn five additional entries by completing all seven peaks in seven days, 10 entries by completing all seven in 24 hours, and one additional entry if they climb a peak twice using different trails, which can be done on five of the mountains, the website says.
Finally, people who complete the Home Division or the Foothills Division can earn additional entry by traveling to Pasagshak and hiking Marin Ridge, according to the website.
The challenge was created four years ago by Discover Kodiak with the goal of getting people out and enjoying nature, Williams said. The Foothills division was subsequently created to make it a more inclusive challenge, she said.
However, last year many more people completed the Foothills division than the original division, which is why there was so much added incentive to go for the higher peaks, Williams said.
Another part of the contest's guideline is to encourage people to leave a "negative" trail, she said. This means that in addition to picking up all the trash and other items people take when they go hiking, they pick up other man-made items left there by other people, she said. .
Last year, 1,725 ​​people at Kodiak took part in the challenge, the vast majority of whom were from Kodiak, according to Jessi Marlow, who works in member services for Discover Kodiak.
"We built it for the locals," Williams said. "I have this mindset that if you build an idea for the locals, the tourists will come. So we want to do something fun for the community and the tourists will too.
People can register at the Discover Kodiak office, 100 East Marine Way.
This challenge is co-sponsored by 23 organizations, including Island Trails Network and the Kodiak Terminal of the Alaska Marine Highway System, according to the website.