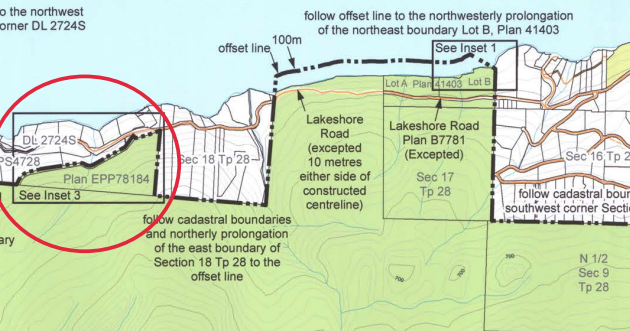 Additional terrain will improve hiking and safety in the Okanagan Mountains Park | News
Nature enthusiasts say the 21-hectare addition to Okanagan Mountain Provincial Park along Lakeshore Road in Kelowna has been on their "wish list" for years.
The expansion will open up new hiking opportunities and help with search and rescue efforts, according to nonprofit group Friends of the South Slopes.
The area added to the park is located in the highlands of Lakeshore Road, beyond the southern limit of the city of Kelowna (see map).
Although a relatively small area compared to the overall park size of 11,038 ha, the addition is along the main entrance road to the park. Its inclusion will allow for the addition of a new trail, called the Golden Mile.
"Inclusion of the Golden Mile Trail in Okanagan Mountain Park has been on (our) wish list for a very long time," Friends of the South Slopes said on their Facebook page. "The trail is crucial for access to Okanagan Mountain Provincial Park for trail maintenance projects and for safety and search and rescue."
Most of Okanagan Mountain Park, established in 1973, is only accessible by foot, bike or horseback. It has six marine campsites along the shores of the 33 km long lake.
In December 1950, a CP Air DC-3 crashed into the mountain. Both pilots were killed but all 16 passengers were rescued.
During World War II, an isolated section of the beachfront park was used to train Chinese-Canadians for commando missions in Southeast Asia.