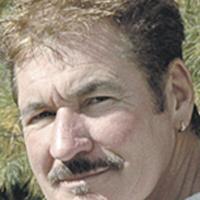 A frustrating day of skiing | local sports
Monday started off as a wonderful day. The temperatures were surprisingly mild for January, the sun was shining and we were going skiing. What more could you ask for?
We arrived at Belleayre Mountain and went to the upper lodge. We appreciate its rustic feel and nostalgic vibe. We got to know some of the "oldies" hanging out there.
At nine o'clock we were ready to hit the slopes. We descended the trail below the lodge on nice packed powder. Well it was beautiful until we took the first turn and the whole trail turned out to be hard rubble and ice.
Knowing it is there, we can deal with it. When we got to the top of the mountain, we turned left and headed towards Roaring Brook. This is the easiest trail on the east side of the mountain and is just a great place to warm up and relax.
We headed down, rocking back and forth and picking up speed. It was wonderful until we rounded the hairpin bend and hit a minefield.
Huge mounds of snow that had ruts a foot and a half deep from their tracked Can-Am covered the slope.
Made it outside without crashing and made it down halfway before stopping to look back. There were bodies everywhere. Six or eight people got up.
We eventually returned to the lodge and reported it to the ski patrol. They closed the trail which caused other trails to be closed as well.
We then went to the other side of the mountain and took the gondola to the top. Not quite ready for the steep black diamond trails, we headed to Deer Run. This is the other easier slope at the top of the mountain where most beginner and intermediate skiers seem to flock.
But below the first major corner we hit a blizzard. Dozens of snow cannons were working at full speed, blowing tons of snow down the slope. It was a whiteout, making the run unskiable.
We ski everything but moguls so we found other places to go but management had closed the mountain to at least half of the skiers who came for a day of fun. A little later they also closed Belleayre Run. We had no idea why. Yes it is steep for the first part but easily skiable.
A few tracks later we were forced to turn left again when we got off the lift. They were producing a movie and closing half of the remaining runs on the east side to those who were paying a lot of money and maybe had traveled several miles to ski. I hope you are joking?
Needless to say people were not happy. Sure, they opened another lift that gave us access to other sections, but we got a little bored skiing the same runs over and over again.
We all realize the weather hasn't been good this winter but these places have spent millions of dollars on new snowmaking equipment and yet it's taken forever to open over half a dozen of ski slopes.
The grooming was pathetic. Someone told us they couldn't hire enough people to work.
The other lunchtime discussion was the frequent skier card. We buy a season pass, but those who can't ski any day often buy the Frequent. They pay a hundred dollars up front, get one day free, and half price every other day.
Belleayre used to offer the Frequent pass with the first and sixth days free, but this changed last year. This year, the half price has been replaced by half of the full daily rate of $95. You say okay, that sounds good. But their daily rate changes every day. Last Wednesday, skiers could purchase a ticket online for $49. These frequent skiers had to shell out $48. They saved a whole dollar.
We have discussed it and are not sure if we will ski Belleayre next year. Management doesn't seem to care about the skier mid week. If they get an inch of snow, they never groom the slopes. This is called a powder day.
We had to ski in several inches of very heavy "powder" just so they could save a few bucks.
I could go on and on with many other issues but ORDA and management don't seem to care and never listen.