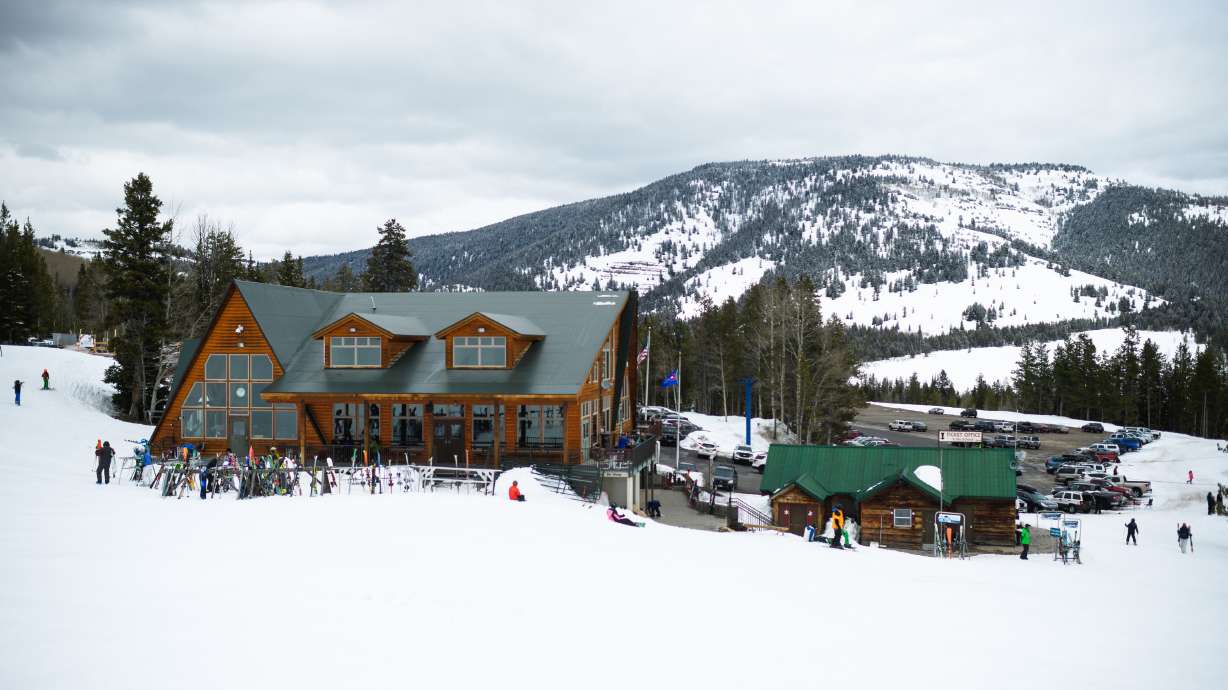 5 reasons to go to Logan for good skiing and tips
Estimated reading time: 5-6 minutes
Spring break is knocking at your door and it's the perfect time to take that fun family ski trip you've been craving. If your plans include saving money, avoiding long lines, and venturing beyond the slopes, there are a few places you should keep in mind.
Two family ski resorts in northern Utah are gaining popularity as top ski destinations if you're looking to escape the hustle and bustle of the big city slopes. First, there's Beaver Mountain Resort, just two hours north of Salt Lake City in Logan Canyon. Famous for its wide, groomed runs, family-friendly events and low prices, Beaver Mountain is also the oldest family-friendly ski area in the country since it opened in 1939. Given its rich history and trendy atmosphere, you can count on s have fun and get your money's worth!
Nearby is Cherry Peak, Utah's newest ski area, just 15 miles north of Logan. Since opening in 2014, locals and visitors to Cache Valley have fallen in love with this 400-acre resort and all of its amenities, including night skiing. (There's a lot more to do than ski here.) Aside from access to that famous Utah powder, here are a few reasons why Beaver Mountain and Cherry Peak might top the list for a fun, quick getaway. with family.
Affordability
Cherry Peak is the perfect resort for young families hitting the slopes for the first time with their $10 deal that lets you ski all day on their beginner-level Magic Carpet run. If you need ski gear, a lesson, and a pass, they also have one of the best packages in Utah. For more seasoned skiers, a full-day pass costs $45 for adults and $35 for "cherries" (kids and students). You can also save a few dollars when skiing at night. Passes are available online or in person at discounted rates.
Beaver Mountain has a similar discounted deal for beginner skiers who want to stick with an all-day beginner run. For just $15, the Surface Lift Pass gives you access to The Little Eezy and The Big Eezy lifts from 9 a.m. to 4 p.m. (You can check the Beaver Mountain website for specials and pricing for seniors, military, and beginners.)
Unique Features and Amenities
Don't assume that being less crowded and more affordable means these trails are less fun! Both resorts offer a fair mix of beginner, intermediate and advanced terrain to suit all abilities, but they have their own unique flavors that keep people coming back for more.
This year, Cherry Peak opened up more terrain than ever with the addition of its Summit Lift, and it doubled its snowmaking capabilities. If your feet need a little break from the skis, you can relax and enjoy the snow tubing slope. Tubes and tickets for a family of four are $35 for the day ($5 for each additional person). If you just go with a friend, the price drops to $20 for two people. Individual day passes are $11.
True to its desire to provide an authentic ski experience, Beaver Mountain does not use artificial snow machines and does not need them. The resort averages over 400 inches of fluffy powder per season – so you can rest assured you're always skiing the real deal.
Proximity to other outdoor recreation
As enticing as this powder can be, sometimes you might need a little break to carve the side of the mountain. If so, you can't go wrong with world-class snowmobiling, cross-country skiing, or ice fishing near each of these resorts.
Large local businesses
Fancy a bite to eat? Looking for a special keepsake to remember the best trip of your life? You will find many restaurants and shops in the nearby towns of Logan and Garden City.
With the growth of short-term rental properties, the Bear Lake area now has more accommodation options than ever. A multi-night stay gives you the chance to experience the winter wonderland of northern Utah if you take a trip to Beaver Mountain to ski, or stay in Logan and visit both resorts.
Stop by for the best sandwiches in Cache Valley at Logan's Heroes, and you can even try "cleaning the sink" at Angie's restaurant ("Where the Locals Eat") by devouring a huge ice cream sundae. They'll give you a sticker to brag about, so there's a good souvenir for you!
Fun all year round
Keep an eye on the Cherry Peak events calendar to stay on top of all the winter fun, for example, Star Wars Night and the March Madness Slalom Race.
But the excitement doesn't end when the snow melts. Be sure to come back for the summer concert series. With an influx of Airbnb rentals in the area, Bear Lake has become a year-round destination for anyone looking for a refreshing retreat near Beaver Mountain.
Leave before the secret is out
Why wait to find out what might be your new favorite place in all of Utah? It's time to start planning that trip to these northern Utah ski resorts today! For more ideas and inspiration, check out https://www.visitutah.com/winter.
×
Key words
Brand viewUtah Office of Tourism
More stories that might interest you